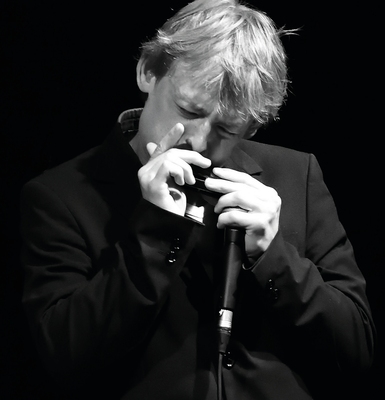 (COMMENTS)
Mathias HeiseTheG-48 is the best chromatic harmonica I've come across so far.

It has a great, rich and full sound with beautiful darkness in the bottom and crispy clearness in the top. Also it's a very dynamic instrument that responds satisfactorily to both strong and soft airstreams.

I feel that this instrument contains numerous exciting possibilities yet to be explored."

(Biography)

At the age of 20, Mathias Heise was crowned 2013 Chromatic Harmonica World Champion. In 2015, he was awarded 'New Jazz Star of The Year' in Denmark, and his band Mathias Heise Quadrillion was nominated 'Best New Jazz Act' at 'Danish Music Awards'. In 2016, Mathias Heise received The Danish Crown Prince Couple's Stardust Award. An annual award that is given to honor and highlight young Danish artists about to make an international break-through. In March 2017, Mathias was awarded with the Ben Webster Prize, as the youngest ever. In September 2018 he will release his third album, "The Beast", recorded with the Danish Radio Big Band.