With Suzuki image color green "growth", yellow "creation" and red which is a color that celebrates 60 years old in Japan and also a color that expresses "passion", it expresses 60 years of history with Melodion. We will continue to create new Melodion with continuous growth and passion.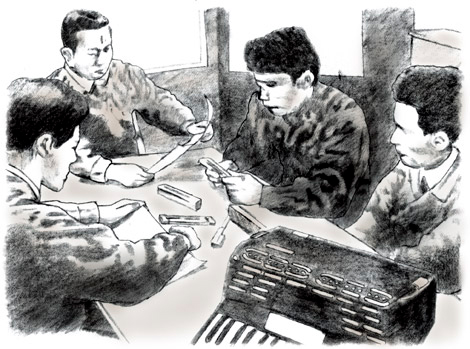 - Begining of keyboard harmonica
In the 30's of the Showa era(1955-1964), music education in elementary school was centered on classes using harmonica other than the organ.
However, although the organ is suitable for learning musical scale, it was not possible to have enough organ for all students.
Also harmonica was cheap, but there was limitation for teachers to teach musical scale to students.
So Suzuki Musical Inst. MFG. Co., LTD founder, Manji Suzuki aimed to develop a keyboard instrument that all students can have like a harmonica and developed "Super 34" as a first keyboard harmonica in 1961.

However, activities to promote the instrument were far from smooth, and while Suzuki is improving the product and having various seminars nationwide, he also energetically worked on the Ministry of Education.
Eventually, the activities with such a struggle began to bear fruit and keyboard harmonica was appointed in "Teaching Material Standard" established by the Ministry of Education in 1967 that indicates the items of teaching materials basically required for each school and the quantity to be prepared according to the school scale. It began to be played by many children in Japan.

Nowadays, as an instrument that is also played by professional musicians and used in band scenes, Melodion has grown into a brand that is loved by many users and of all ages.
- MELODION ARCHIVE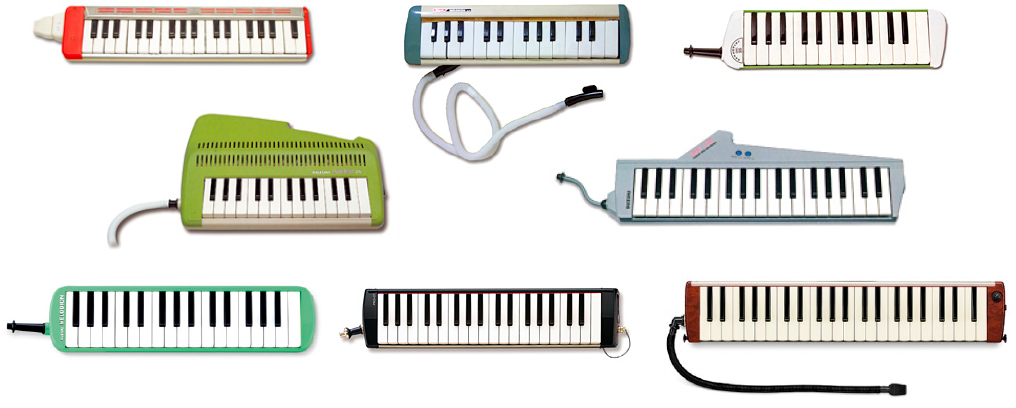 60 years have passed since keyboard harmonica "Melodion" was developed in 1961 as an educational musical instrument.
In the meantime many models were born, and each one was developed with the ingenuity and trial and error of the engineers to have children play with joy, easy to handle and play safely.
Various types of bodies with different materials such as resin and metal cover models were born in Melodion.
The designs have been inherited by many of the current models.
Based on various concepts such as short mouthpiece for standing performance and flexible one for playing on table, various types of mouthpiece with different materials and shapes were born.
Of course, with regard to timbre, we have been pursuing timbre as an educational instrument so that it will be beautiful in an ensemble performance.
A new melodion is born by accumulated know-how, ingenuity and voices from customers.
Models with different number of keys to meet the needs of the users.
Models of the soprano and bass range that enabled the ensemble of keyboard harmonica have also developed.
In 2008, the first mass-produced melodion with a built-in pickup microphone was developed.
In 2010 a special limited edition model was released to commemorate the 50th anniversary of Melodion.
In 2017 a wooden Melodion(W-37) was released as our first wooden melodion and it became a hot topic.
Please look forward to the ever-evolving Suzuki Melodion.
- DATA OF MELODION