QChord ls An Educators Dream Come True.

How do you teach, motivate, inspire...and have fun all at the same time? The Suzuki QChord Digital SongCard Guitar has all the power you'll need to get your students to line up for an interactive, yet instantly gratifying experience they'll never forget. Powerful, economical, and portable, QChord is the only musical instrument of its kind in the world, and promises to be a teaching phenomenon !
0 to Musician...in 9 Seconds Flat !
Everyone loves music, but turning the desire into reality take a commitment in time and money. But whether you're 3 or 93, you can make music the very first time you try. No trick fingering or breathing techniques. No long practice sessions. You can't make a mistake. And like a video game, QChord has multiple skill levels. Learn to play in seconds, then add features as you become more proficient.
Technically Speaking, QChord Has A Lot To Say !
A powerful on board micro processor and advanced sound engine gives QChord exceptional flexibility. Play up to 84 different chord combinations, 100 instrument voices and fully orchestrated rhythms using the LCD display, all assignable to 4 octave strumplate or melody
keyboard. A pitch bend wheel adds expression. Press EZ play for chords and strumplate only. Dial in sustain, volume levels, rhythms and voices to customize every song. High tech speaker design with bass port provides exceptional sound quality.
QChord Has Extensive Card Song Cartridge Library
There is no end to the musical possibilities with QChord's QCard Song Cartridges. All your favorite songs in every music category are available in beautiful full orchestrations for you to enjoy. Just plug in a QCard and strum, sing, play the melody keyboard or do all three.
I Q. Do You?
If Music Makes You Smarter, feed your brain a new Suzuki QChord. It will teach, motivate, inspire and show you and your students a really good time. QChord is Hip, Quick and Qool !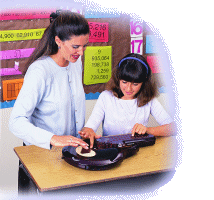 QCard Song Cartridges
Beautifully orchestrated Song Cartridges contain your favorite song titles in many different music categories, as well as printed lyric. Just plug in a cartridge and strum along.

QSC-1 Country Classics 8 SONGS
QSC-2 Great Standards 8 SONGS
QSC-3 Lennon & McCartney 8 BEATLES SONGS
QSC-4 Strangers in the Night 8 SINATRA SONGS
QSC-5 Pop Favorites 8 SONGS
QSC-6 Holiday Song Favorites 10 SONGS
QSC-7 Pop Classics 8 SONGS
QSC-8 Childrens Song Favorites 12 SONGS
QSC-9 Religious Standards 12 SONGS
QSC-10 Religious Favorites 12 SONGS
QSC-11 Country Hits 10 SONGS
QSC-12 Platinum Chartbusters 10 SONGS
QSC-13 Party Hits 12 SONGS
QRC-1 Rhythm Style QCard 30 RHYTHM STYLES
QCC Modular Cases
Protect your QChord with this extremely durable case in matching QChord colors. Holds adapters, song cartridges.
現在Artist commentの紹介はございません。
現在Related productsの紹介はございません。
現在Notation Chartsの紹介はございません。