The "Three S Guitar" reproduced
This time, Suzuki Violin Co., Ltd. Nagoya, Japan has started reproducing the SUZUKI's Three S guitar which was discontinued in the 1980s and has become vintage after that and has become more rare, for the first time in about 35 years, and we Suzuki Corporation, Japan sells it to the overseas market.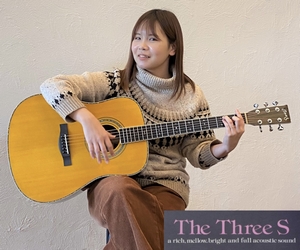 The feature "1"
The Three S guitar is a dreadnought type acoustic guitar, and the body with natural gloss paint uses the solid spruce for the top, the rosewood plywood for the back and the side.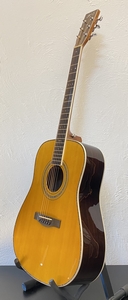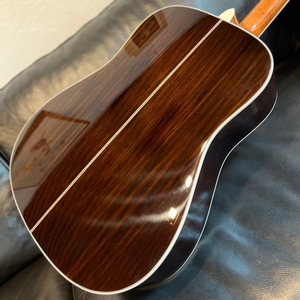 The feature "2"
The head is designed with the Three S logo, and the mahogany neck emphasizes smoothness that makes it easy to slide your hands. The volute is adopted on the back of the neck, and it incorporates high design as well as strength.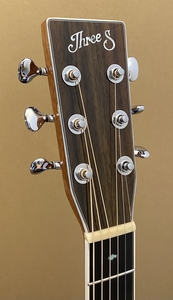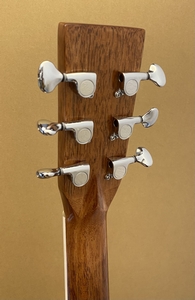 The feature "3"
The presence of the outline and rosette with shell decoration, the powerful and rich live sound, and the overwhelming volume are attractive. With a good balance from treble to bass and a deep sound even with a light touch, it is the one which has a full of charm of the Three S brand.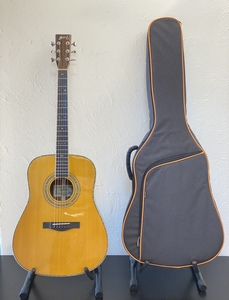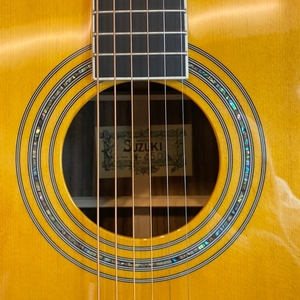 The feature "4"
Includes the SUZUKI original soft case (shoulder type).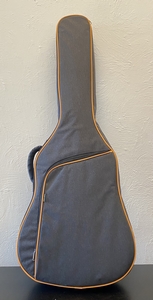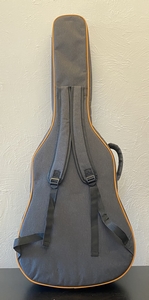 Specifications
Type
Dreadnought type
Color
Glossy natural
Material
Body top: Solid spruce
Body back and side: Rosewood
Neck: Mahogany, the volute on the back of neck
Fingerboard: High Pressure Laminated board
Accessories
Soft case, L-shape hexagon wrench
Measure
1,050 x 500 x 180 mm
Weight
3.1kg
現在Artist commentの紹介はございません。
現在Related productsの紹介はございません。
現在Notation Chartsの紹介はございません。