Innovative products for Children starting to learn Music.
Suzuki's Music Pads are a fun way to explore sound - your group of children can experiment with this one octave set of tuned pads (no batteries or power required). Stand on them, sit on them, use your hands, elbows or knees! Great as an introduction to ensemble playing too as each child can be given one or two pads to play.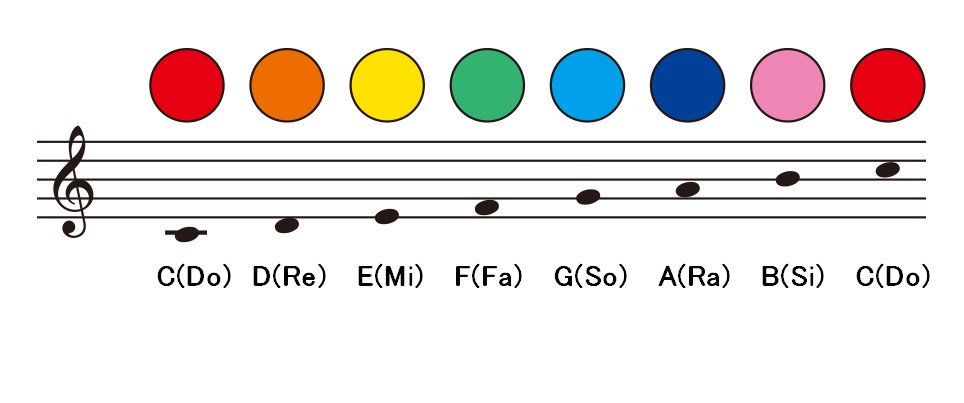 Example of usage for schools
Step on pads
[Objective] Recognize high and low notes.
1. Draw the stairs with chalk on a flat floor.
2. Putting the music pad in order from the lower side of the stairs.
3. Going up and down the stairs to have the sound high and low.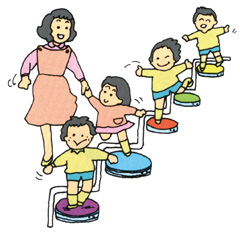 Sound quiz
[Objective] Cultivate a sense of sound
1 Put the music pad on a flat floor.
2 The teacher makes sounds with an instrument (such as melodion).
3 Once knowing what the sound the teacher made (e.g. C(Do), F(Fa)), hurry and sit down on the music pad of the same sound.
4 Once getting used to it, play three chords such as C(Do), E(Mi), G(So) and urge students to feel the sound of the chord.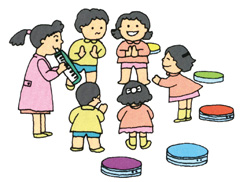 Imitation game
[Objective] Cultivate a sense of sound.
1. Arrange the music pads in order from the lowest on flat floor.
2. Sit on the floor with the pad in front.
3. Teacher plays notes with rhythm adding pitchs, such as "C(Do), D(Re), E(Mi)"," "G(So),G(So),G(So)" and so on."
4. Hand-tap and imitate the same melody with the pad in front of you.
5. By connecting "4", you can also play part of simple songs.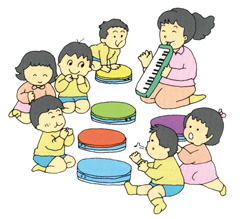 Specifications
| | |
| --- | --- |
| Range | c 1~ c 2, 1 octave 8 notes diatonic set |
| Material | EVA |
| Dimension | φ300 × 42 mm |
| Weight | 300 g per pad |
| Remark | Back of each note is in light blue regardless of notes. |
現在Artist commentの紹介はございません。
現在Related productsの紹介はございません。
現在Notation Chartsの紹介はございません。