Superfine fiber, high tech cleaner Suzuki harmonica cleaning cloth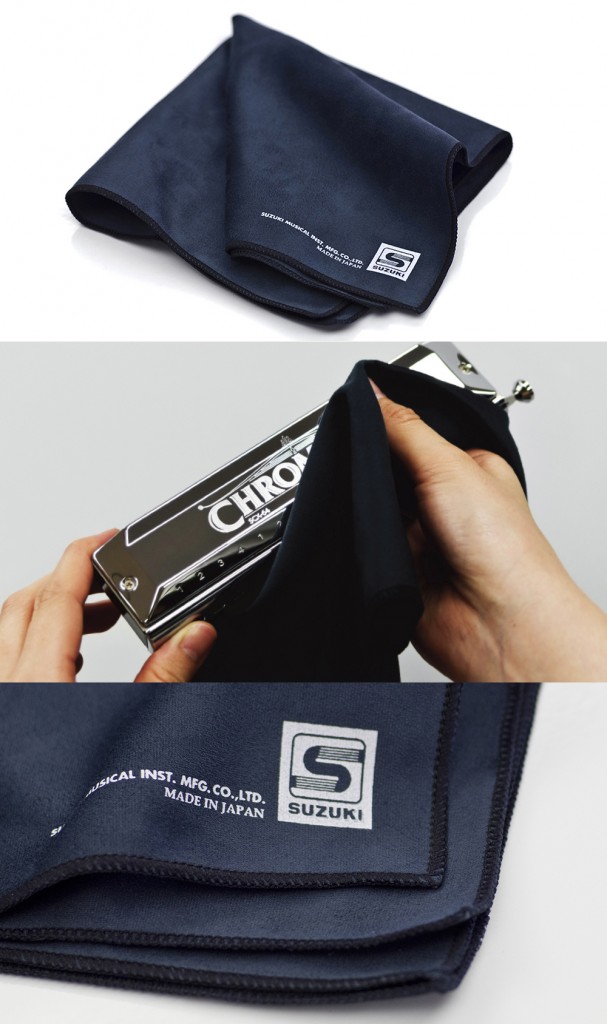 High-tech cleaner cloth adopting ultrafine fiber "MICRODEAR FSY®" manufactured by Unitika Ltd.
Wipe off fingerprints, greasy dirt and fine dust on your loved harmonica without missing.
Small dirt is an enemy to harmonica with precise structure. Since adopting ultrafine fiber and the cut surface is sewn, so it can be used with confidence without worry of fiber fuzz and lint.
· Adopted a special five layer structure for cloth, the feeling is thick and moist and gentle touch. It is also excellent in water-absorbing and comfortable to wipe.
· High durability, performance and type collapse will not occur even by repeated washing.
※ Laundry is possible with lukewarm water, neutral detergent.