NEWS
New updates from SUZUKI

Suzuki Melodion is 60th anniversary in 2021 of its birth.

The image colors of Suzuki musical instruments, green "growth" and yellow "creation", and the color celebrating the age of 60, red, which represents "passion", express the 60 years of history with Melodion. We will continue to create new Melodion with continuous growth and passion.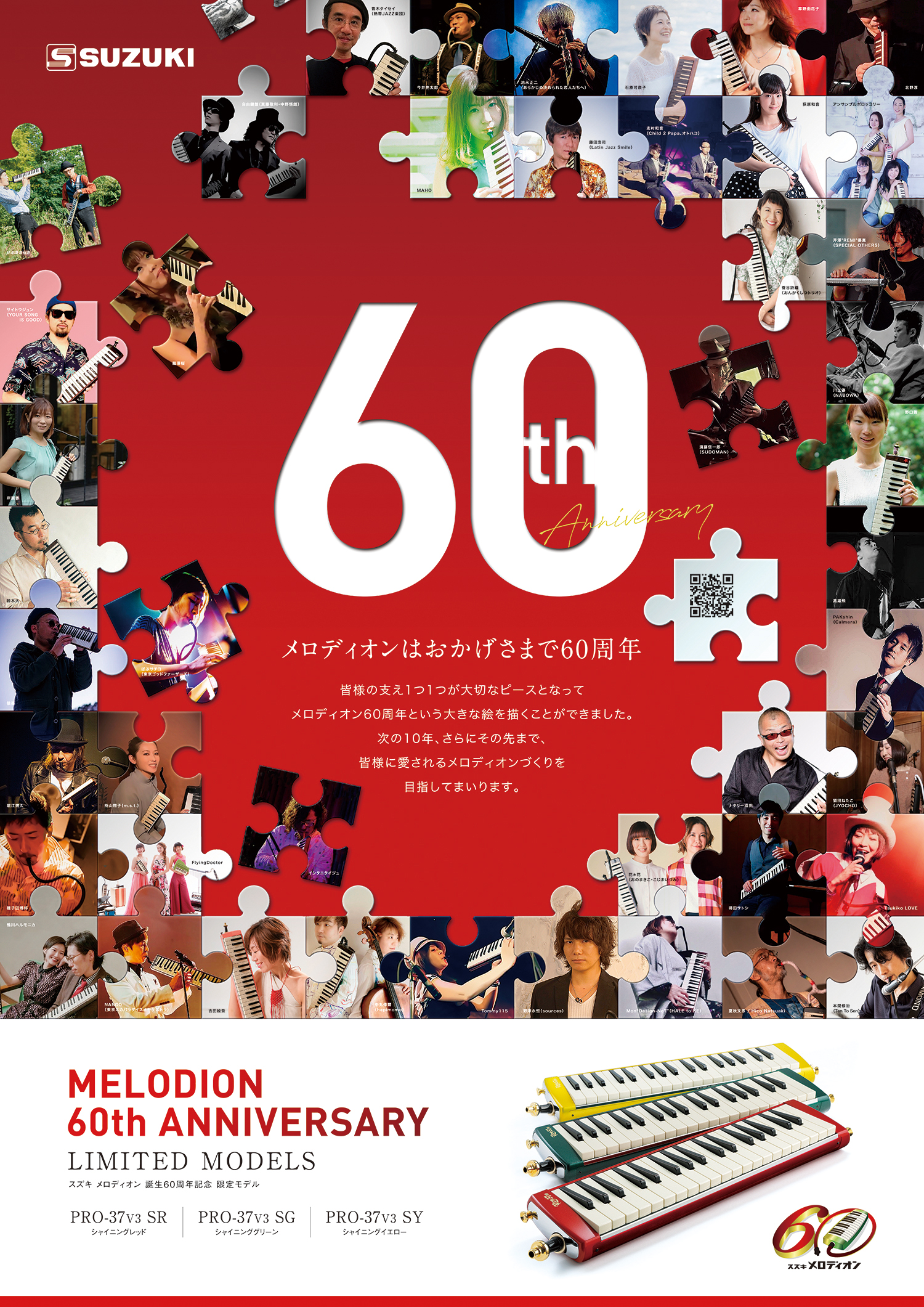 Please also refer to the page about the history of Suzuki Melodion.

--------------------------Features-------------------------------

+Special color that shines brightly on the stage
Based on PRO-37v3, it is colored in three types: Shining Green, Shining Yellow, and Shining Red, which have a brilliance suitable for commemorating the 60th anniversary and brilliantly colors the stage. The "S" in the model names has the meaning of Sixty, SUZUKI, Special and Shining.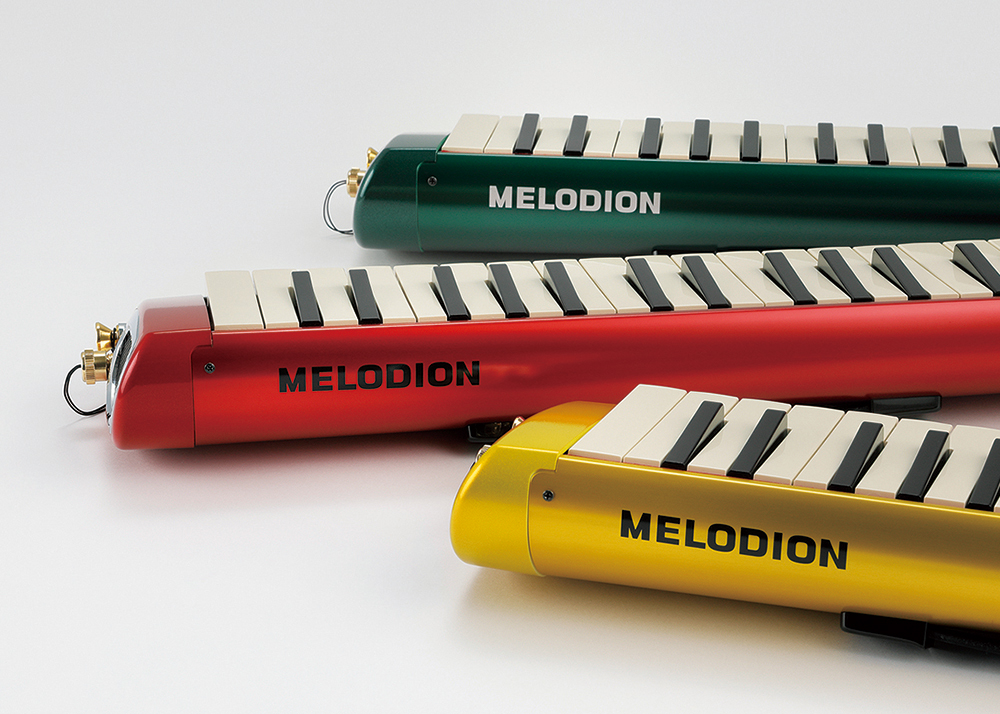 +Metal cover that can be played with beautiful sound.
The tone quality is emphasized and metal cover is used. The main body, which is particular about the shape and has a gentle bulge, realizes a rich sound spread and a more beautiful sound.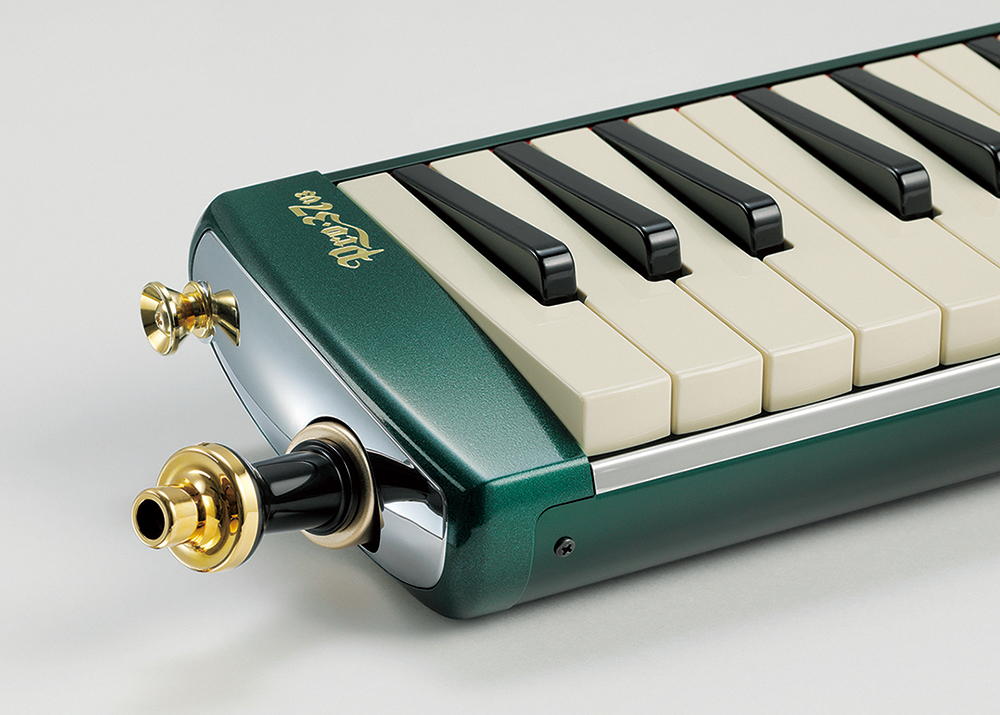 +Taper reed for smooth pronunciation
The taper reed with excellent responsiveness is adopted. You can play from soft to powerful sounds as you like. In addition, it responds instantly to advanced techniques and has high expressiveness that does not make the player feel stress in playing.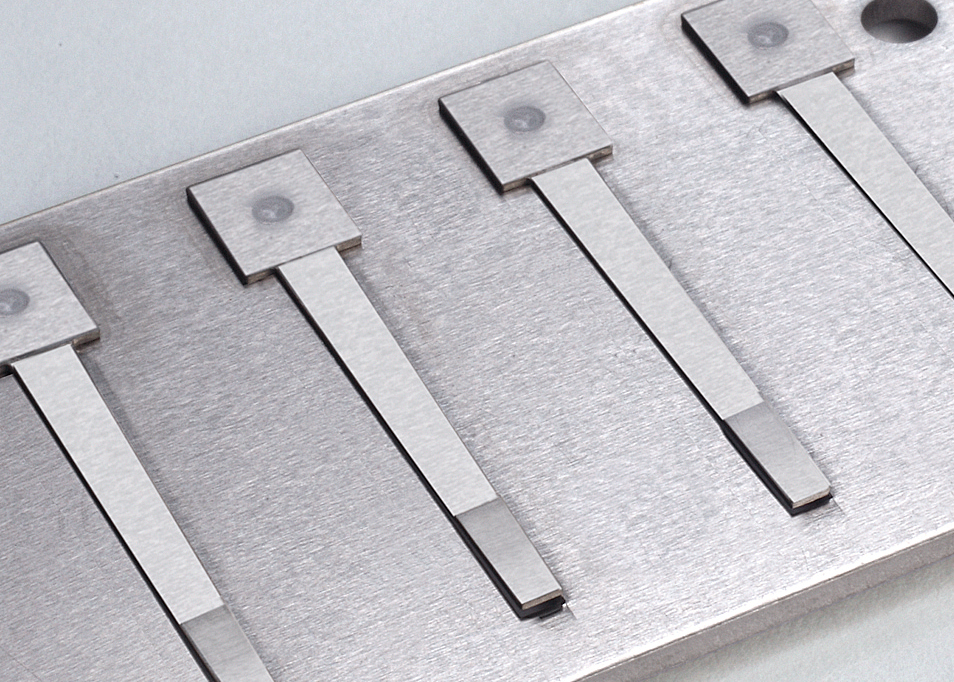 +Equipped with a pin for attaching the shoulder strap
A shoulder strap can be attached as a support when playing with both hands. Performance is improved, and it is also useful when playing with a keyboard. Players have more freedom and more focus on their playing.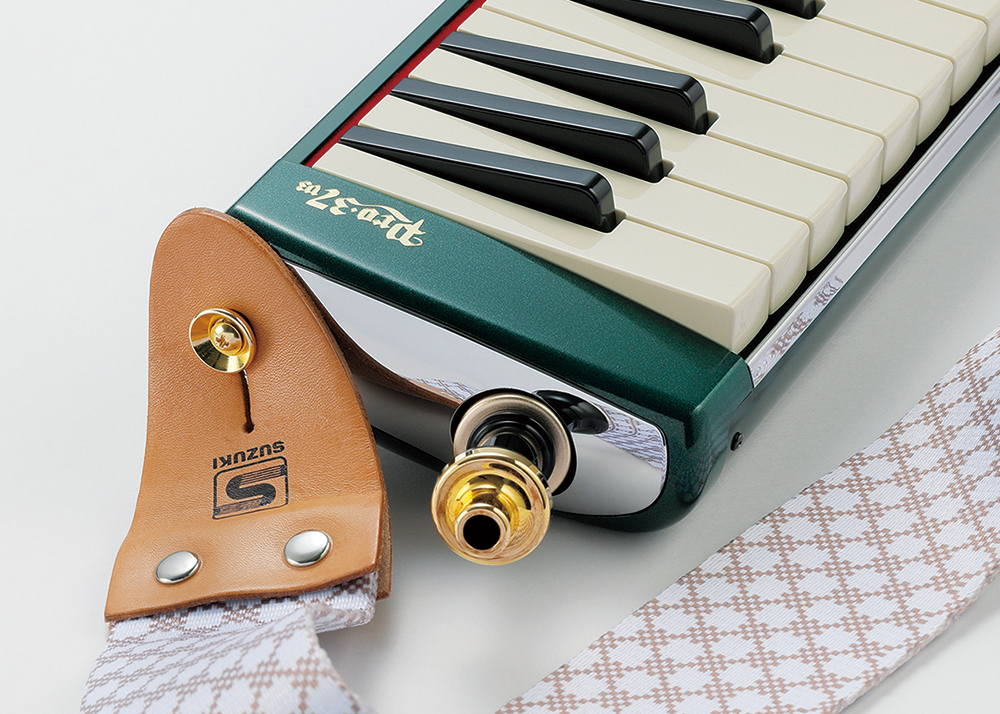 --------------------------Specifications-------------------------------

Keyboard | Alto 37keys f~f3
Material | Aluminum cover, Taper reed made by phosphor bronze
Measurement | Body 500x110x65mm, Case 510x140x68mm
Weight    | Body 1,000g, Case 400g
Accessories   | Special short mouthpiece(MP-141), L shape joint long mouthpiece(MP-171), Soft case(MP-2007)
Remark     | With strap pin