Adapting taper reed
Starting to play PRO-37v3 for the first time, it will be realized how quick response it is and goodness of the sound. The secret of it is a taper reed. Because this reed responde to the strength of breath sensitivity, so that it can be responded instantly to advanced techniques such as tremolo, vibrato and flutter. In addition, because the pronunciation is so smooth, it can be played as players like from soft sound like woodwind instruments to powerful sounds like brass instruments.
Attaching pin for shoulder strap.
Responded to the voice of users wishing to use the shoulder strap as a support for playing by both hands. Enhancing performance, and it is useful while playing with keyboard. Players will be more free and can focus deeply on performance.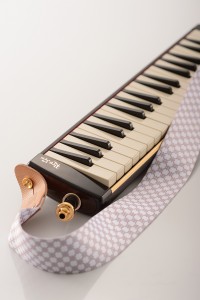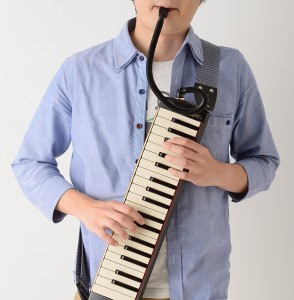 How to take off the cap
The saliva removal of PRO-37v3 is a cap type. The cap is tightened by turning clockwise and loosened by turning counterclockwise. Tie is attached so as not to lose cap.

How to remove saliva.
After removing the cap, put a towel etc. on saliva spill, hold the keyboard harmonica vertically, breath from mouthpiece and remove saliva.
現在Artist commentの紹介はございません。
現在Notation Chartsの紹介はございません。