Electric Acoustic Keyboard Harmonica was born
PRO-44H is an Electric Acoustic keyboard harmonica with built-in pickup microphone that was born in collaboration with Hammond and Suzuki Melodion.
Movie by keyboard harmonica player "Rotan(Risabravo)"
Profile - Rotan(Risabravo)
Rotan is taking part of keyboard harmonica in the trio "Risabravo" consisted by keyboard harmonica, bass + guitar and pandeiro. A rich ensemble played by simple and friendly instruments. Playing light rhythms and unique music with plenty of originality.
http://risabravo.com/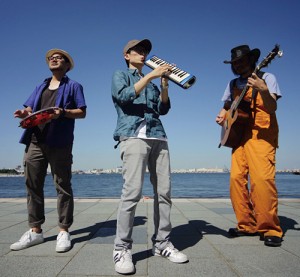 現在Artist commentの紹介はございません。
現在Notation Chartsの紹介はございません。